Atlanta, US: Vice President of Sales North America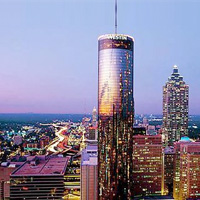 Full-time, Atlanta, GA
Opportunity
In your new role, you report to the Senior Vice President of Global Sales and are responsible for acquiring new and develop existing loyalty customers (e.g., loyalty companies, loyalty service provider or mobile wallet provider). Based on Loylogic's sales plan and leveraging your established loyalty network, you develop and manage the North American sales pipeline of target customers within our key industries such as airline, hotel, financial services or other channels. You are capable of developing exceptional personal relationships with the decision makers of our future customers, have developed tailored value propositions in a complex sales environment and successfully closed multi-million dollar contracts throughout your sales career. Combine your passion for sales with our award-winning, industry-leading solutions and have a great time.
Responsibilities
Directly responsible for the company's North America (US & Canada) new sales revenue
Develop plans and strategies for developing business and achieving the sales goals
Strategically develop and Cross & Up sell existing accounts in North America in close cooperation with the Partnership Team
Build and Manage the US sales team and resources to deliver profitable growth
Manage key prospects and customer relationships including leading and participating in closing strategic opportunities
Provide detailed and accurate sales forecasting
Put in place infrastructure and systems to support the success of the sales function
Compile information and data related to customer and prospect interactions
Monitor customer, market and competitor activity and provide feedback to company leadership team and other company functions
Work closely with the marketing function to establish successful channel and partner programs
Exceed customer expectations and contribute to a high level of customer satisfaction
Travel for in-person meetings with prospects, customers and partners and to develop key relationships
Requirements
Experience selling within the e-payment or loyalty industry – especially towards Airline, Hospitality and Financial Industries
Experience in selling complex solutions to multiple stakeholders
Successful track record in sales
Skilled at managing a long sales cycle and navigating an account with multiple stakeholders
Successful experience using a solutions sales methodology.
Experience successfully selling solutions with a long sales cycle
Experience managing a large territory Skilled at prospecting and target account selling.
Strong ability to forecast accurately as well as strong reporting skills
Ability to manage business using Salesforce
Excellent communication skills
How to Apply
We are looking for a motivated individual who likes to be part of a fast-paced international company. Unconventional thinking and behavior have made Loylogic a growing international marketing service provider and we are looking for people with a like spirit and exceptional commitment. International travel to be expected.
Information:
Loylogic Inc.
Freihofstrasse 22
8700 Zurich-Kuesnacht
Switzerland
Email: jobs@loylogic.com
About Loylogic

Loylogic is the world's leading innovator and creator of points experiences, insights, commerce and engagement. By tantalizing members with more choices and arming programs with insights on behavior – anticipating both present and future needs – we deliver powerful solutions that amplify engagement and build loyalty.
Founded in 2005 with offices around the world and a global content network of more than 500 merchants and 2,000 online stores offering millions products and services, Loylogic, the new paradigm of points-based e-commerce and e-payment solutions, is the partner that the world's leading loyalty programs trust with making their points and miles loved more. For more information please visit loylogic.com.
Information
Loylogic Inc.
Freihofstrasse 22
CH-8700 Kuesnacht/Zurich
Switzerland
Phone: +41 43 500 51 55
Email:
jobs@loylogic.com