Riga, Latvia: Customer Support Coordinator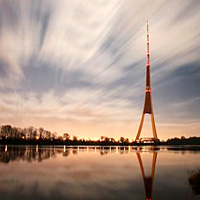 Full-time 100%, Riga, latvia
Opportunity
It's an exciting time to join the Customer Experience Team at Loylogic as our team is growing at record lengths. Our growth story is a testament to the dedication invested by everyone on the team and we are looking for likeminded people to join our revolution. Currently, we're on the lookout for a Customer Support Coordinator - someone who acknowledges the importance of best customer experience and be a part of our Global Service Operations Team.
what we expect from this role?
Manage inbound customer service queries from end customers/clients and have the ability to convert a complaint into a pleasant conversation using various modes of communication
Be judgement based and think out of the routine "way of working" to provide best and accurate solutions
Constantly have an eye for details and ability to design action plan keeping "win-win approach" for Loylogic and its clients/customers
Have "fire in the belly" kind of attitude and demonstrate excellence in achieving the Service Level Agreement milestones
Ensure Customer service KPI's of responsible track is achieved and be a part of continuous improvement
Ensure strict adherence to "zero back log" policy
Proactively Identify gaps in the process and flag off issues which might result in customer/client dissatisfaction
Ensure efficient delivery of response/resolution and high quality services to clients, vendors and end customers
about you
Ownership and accountability are your basic "mo jo"
You "Lead by example" in providing corrective action plan
You believe in proactive measures and not in reactive approach and always want to ensure first time resolution to avoid re-work
You constantly pursue excellence in each and every communication. You surprise your customers and do the unexpected
You enjoy working in a dynamic environment with multi-cultural atmosphere and can communicate effectively with people from different nationalities.
You possess excellent English language skills – both verbal and written. German and French would be a great plus.
Technical knowledge of tools, e-commerce industry and internet is desirable. If you don't have it all, then no worries - if you have the ability to learn and improve, then we take care of rest
You have 2-3 years of experience in Customer service function
we would love to hear from you!
Ready to take up this challenge? Send us your profile to jobs@loylogic.com
Information:
Loylogic Inc.
Freihofstrasse 22
8700 Zurich-Kuesnacht
Switzerland
Email: jobs@loylogic.com
About Loylogic

Loylogic is the world's leading innovator and creator of points experiences, insights, commerce and engagement. By tantalizing members with more choices and arming programs with insights on behavior – anticipating both present and future needs – we deliver powerful solutions that amplify engagement and build loyalty.
Founded in 2005 with offices around the world and a global content network of more than 500 merchants and 2,000 online stores offering millions products and services, Loylogic, the new paradigm of points-based e-commerce and e-payment solutions, is the partner that the world's leading loyalty programs trust with making their points and miles loved more. For more information please visit loylogic.com.
Information
Loylogic Inc.
Freihofstrasse 22
CH-8700 Kuesnacht/Zurich
Switzerland
Phone: +41 43 500 51 55
Email:
jobs@loylogic.com